Massa Martana
Informations on Massa Martana

Set between environmental and natural wonders, of great charm and beauty, the small town of Massa Martana, in the territory of Monti Martani, offers splendid views of gorges, cracks and peaks, producing a breathtaking landscape and a wonderful scenario. Undoubtedly delightful are the old buildings that are located in the area of Massa Martana, the Roman Ara ad Martis: we recall the Mill of Santa Maria, an ancient Roman building, the Fonnaia bridge, along the Flaminia road, still in excellent condition, Christian Catacombs, with its many hidden tunnels; the Church of San Felice, the Church of Santa Maria in Viepri, which dates back around 1150, the Abbey of San Faustino, built on an existing Roman building, and the castles Castelvecchio, Rocchette and Colpetrazzo, in rural areas of the town. We recommend to visit the Church of Our Lady of Water, with a valuable altar of the nineteenth century, the Church of San Sebastian, guardian of important and valuable frescos and paintings, the Church of Santa Maria della Pace, whose deployment is dated March 8, 1521, the Church of Santa Maria delle Grazie, whose construction took place in 1400, the Abbey of Fidenzio and Terenzio, a splendid example of medieval art. His oldest part offers the chance to admire the beautiful churches of this village of the central Italy, to have the satisfaction of reliving the myths and art of this delightful and interesting centre.
Accomodations in Massa Martana:
Have you got any suggestions about Massa Martana, errors to report or comments about the city of Massa Martana? Write us!
Massa Martana
tra i
Borghi più belli d'Italia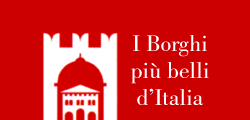 Massa Martana Città dell'olio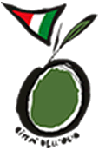 Frazioni of Massa Martana: Castel Rinaldi, Colpetrazzo, Mezzanelli, Montignano, Viepri, Villa San Faustino