Umbria » Gualdo Tadino » Rooms for rent in Gualdo Tadino » Rooms for rent Alfieri Luciano
Rooms for rent Alfieri Luciano in Gualdo Tadino
Via XXV Aprile - 06023 Gualdo Tadino (PG)

Mobile: +39 349 5954566 +39 328 0810227
Send an e-mail to Rooms for rent Alfieri Luciano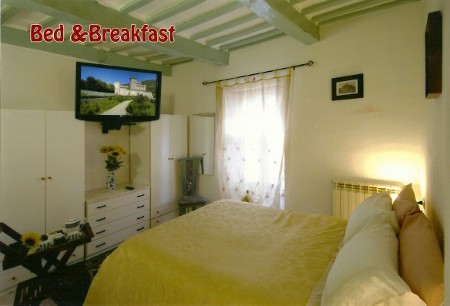 Description:
B & B and Guesthouse Luciano Alfieri is located in the heart of Umbria, near the springs of Rocchetta water in a beautiful nature montagne.La villa was totally renovated, offers guests large rooms, bright and comfortable with bathrooms interior, giant screen TV, fridge bar.la breakfast is served in your room from 7 am to 14.00. Terraced roof and barbecue are available.



Our rates:
booked a night double room ? 45 (breakfast included) single room ? 38 a night (breakfast included)

Services:
Free transport to and from the train station is that of bus.Pulizie and laundry free. Municipal swimming pool-1 km.supermercati 300 metri.Siamo related restaurant menus E10, 00

How to reach us:
It is easy to reach: in plane international flight to Milan and then domestic flight airport of S. Egidio (Perugia); drive from 45direzioneFoligno And then Fano T train stops at station Gualdo Tadino.
Send an e-mail to Rooms for rent Alfieri Luciano


Didn't find what you are looking for? Try with other accomodations in Gualdo Tadino: