Gualdo Cattaneo
Informations on Gualdo Cattaneo

Among the wonders and beauties that the Umbrian region protects and conceals, a place of respect is surely reserved for the town of Gualdo Cattaneo, a charming old town, with a peculiar medieval taste, where walking through its streets and admire its architectural beauty will have the spirit of a journey back in time, the discovery of old customs and history will be certainly interesting.

The charming village of Gualdo Cattaneo lies in the province of Perugia; the town boasts a wonderful variety in natural beauty and environmental issues which will be able to fascinate and capture the curiosity and the minds of his tourists.

The town of Umbria protects buildings and churches of great importance and beauty, that characterize it as one of the most important places of artistic and natural that the territory of Umbria can offer to its visitors.

One can not avoid a visit to the castle and the fortifications which lies a few kilometers from the town, include for example the Castello di Baratta, military-style building of the thirteenth century, and the Rocca dei Borgia, dating from the fifteenth century, there are also other small medieval villages that are born around the village of Gualdo Cattaneo and greatly enrich its beauty and its cultural relevance.

Absolutely charming and attractive will be the discovery of the remarkable church that stands in the narrow streets of the historic center, Gualdo Cattaneo, among the most important religious structures recall the simple Apollinaris Church, the Church of Sant'Angelo di Disconsolate, made in During the thirteenth century Abbey of San Terenziano with its three aisles, only to end up with the church of St. Antonino and erected in the thirteenth century and the Church of St. Andrew wonderful thirteenth century building.

The village of Gualdo Cattaneo is part of the Strada del Vino del Sagrantino, Sagrantino wine road, a route that crosses all areas prodicers of the famous local wine, offering to wine lovers the possibility to know and appreciate not only the wine but also fascinating towns of Umbria. Because of its particular variety of architectural elements and natural the Umbrian town looks like the perfect place to organize a holiday and the traditions of ancient architecture in Umbria.
Accomodations in Gualdo Cattaneo:
Have you got any suggestions about Gualdo Cattaneo, errors to report or comments about the city of Gualdo Cattaneo? Write us!
Gualdo Cattaneo Città dell'olio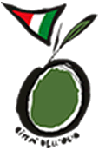 Gualdo Cattaneo Città del vino

Frazioni of Gualdo Cattaneo: Barattano, Ceralto, Cerquiglino, Cisterna, Collesecco, Grutti, Marcellano, Pomonte, Ponte di Ferro, Pozzo, San Terenziano, Saragano, Torri