Giano dell'Umbria
Informations on Giano dell'Umbria

Giano dell'Umbria is a small town in the center of Umbria, between Spoleto, Todi and Montefalco. It has roman origins, as testified y the name of the Roman God, Janus, adn from a bridge lying in the near Bastrado town, where the old Via Flaminia crossed a river. The name of Bastado derives from an old innkeeper along the Via Flaminia, whose parents where unknown. Nowadays Giano offers a nice view over the Umbrian valley, and nice churches, such as the Church of SS. Michele and Francesco and San Felice Abbey, built around the XII century.
Accomodations in Giano dell'Umbria:
Have you got any suggestions about Giano dell'Umbria, errors to report or comments about the city of Giano dell'Umbria? Write us!
Giano dell'Umbria Città dell'olio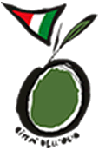 Giano dell'Umbria Città del vino

Frazioni of Giano dell'Umbria: Bastardo, Castagnola, Fabbri, Macciano, Montecchio, Morcicchia