Deruta
Informations on Deruta

Famous for the production of ceramics, which are manufactured objects and works of great beauty and importance, Deruta is certainly one of the villages of greater interest in Umbria; putting itself at the center of this beautiful region, it fully embodies the spirit and art, a real jewel of history and architectural beauty, absolutely worthy to be visited and appreciated in all its uniqueness.

There are many churches and historic buildings that stand between the downtown alleys, giving visitors the opportunity to discover the art and culture that is hidden in this lovely village; worth to mention is the Church of St. Francis in the heart of the country, and Church of Our Lady of Divine Love, built around 1800.
History of Deruta
As for history, there are ancient ruins, which lead the creation of the village under the control of the Roman Empire; after Deruta became a German domination, immediately placed under the dominion of the Church, and finally they could attend the domination of the Napoleonic Empire. The town rises under the jurisdiction of Perugia, another fabulous cities in the region of Umbria, among charming and fascinating cultivated lands; overlooking amazing views and breathtaking landscapes, the Umbrian town rises to a height of 400 m, above the Tiber valley.

The charming village of Deruta in the heart of the territories; it shows one of the most beautiful cities of Italy, protecting monuments and churches, a symbol of a distant past.
Attractions in Deruta
Among the artistic wonders of great importance include the Church of Our Lady of Piagge, built in the early 1600, the Church of St. Anthony, prior to the fifteenth century; undoubtedly rich curiosity are the ancient gates of entry to the city girdled by walls, the Memorial Monument in the Garden in the center of town and the Museum of Ceramics, with the exposure of interesting objects and working.
Accomodations in Deruta:
Have you got any suggestions about Deruta, errors to report or comments about the city of Deruta? Write us!
Deruta
tra i
Borghi più belli d'Italia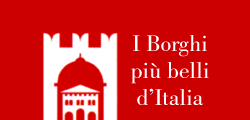 Frazioni of Deruta: Casalina, Castelleone, Fanciullata, Pontenuovo, Ripabianca, San Nicolò di Celle, Sant'Angelo di Celle