Corciano
Informations on Corciano

Dominated by its impressive ancient castle, surrounded by a totally unique and special atmosphere, certainly worthy to be lived and appreciated in all its beauty, the small town of Corciano in Umbria, in the province of Perugia, is a wonderful village, worthy of being among the most fascinating and appealing towns that the territories of Italy center can offer. The country hosts the Town Hall, dating back to the sixteenth century, the Villa Baldeschi, residence of the Dukes Corgna, the Palace of the Captain and the Palazzo della Mercanzia, not to forget the Palazzo dei Priori and the Convent of St. Augustine.

The village is located just a few miles from Perugia, and can boast a great closeness with the fantastic Lake Trasimeno, with natural views of deep interest; this Umbrian center was built on top of a small hill, and it appears surrounded by the distant Monte Amiata and Monte Acuto. The birth of the town of Corciano dates back to Etruscan times; subsequently, during the medieval period, control of the ancient village was obtained by Perugia, to end with the Renaissance, which was certainly flourishing for the expansion part of the fortified walls.

The ancient architecture and artistic works are featured as a major good for the town of Corciano, protected by alleys between the historic section of the city are the Church of Sant'Agostino, built in the fourteenth century, the Church of Santa Maria Assunta, a splendid medieval building, Church of St. Francis, whose construction dates back to the thirteenth century, and Church of San Pietro di Taverna, just outside the town. Built in the territories to the north of Umbria, the town of Corciano represents one of the areas of greatest beauty of the center Italy, showing how a small trove of ancient art and valuable achievements, retaining the ability to combine and mix together the extraordinary attractiveness of world natural artistic ones.
Accomodations in Corciano:
Have you got any suggestions about Corciano, errors to report or comments about the city of Corciano? Write us!
Corciano
tra i
Borghi più belli d'Italia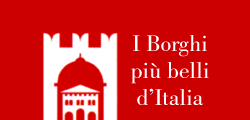 Corciano Città del vino