Bettona
Informations on Bettona

Place of wonderful and beautiful natural landscapes, nestled in a natural setting of woods, hills and mountains, the ancient village of Bettona is undoubtedly a magical place, where walking through its streets will give you the opportunity to feel part of something grand, where the old man's work complements the grand art of nature in a harmonious whole. Thanks to its remarkable ancient and religious structures, the town of Bettona now emerges as one of the most famous cultural city of Umbria, offering its visitors a wonderful and extraordinary vacation. The landscapes that you can admire in the village are distributed in the valleys and mountains, shaping places truly spectacular and unique; the country faces in the immediate vicinity the complex of the Martani Mountains and Mount Romito, next to the centers of Torgiano, Collazzone Cannara.

Certainly you will find attractive buildings and architectures of Bettona, such as the Church of Santa Maria Maggiore, built in the historic center, San Crispolto, built in the oldest part of the country, the Oratory of St. Andrew, which now shows interesting elements of Baroque art, the Abbey of San Crispolto, a splendid example of Romanesque, and the church of San Quirico, a lovely Romanesque building. You will find historic mansions and defense buildings up the hill, we talk about the remote Etruscan walls and the Palazzo del Podesta. Located in the heart of the environments of Umbria, on the plains of Chiascio, the village of Bettona is contained in the Perugia area, nevertheless, it is a fascinating place, beautiful, and among its narrow alleys we admire the monuments that will captivate travelers.
Accomodations in Bettona:
Have you got any suggestions about Bettona, errors to report or comments about the city of Bettona? Write us!
Bettona
tra i
Borghi più belli d'Italia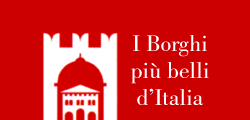 Bettona Città dell'olio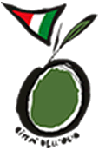 Frazioni of Bettona: Cerreto, Colle, Passaggio