Umbria » Assisi » Bed and breakfast in Assisi » Bed and breakfast Raffiori
Bed and breakfast Raffiori in Assisi
via Protomartiri Francescani n°84 Santa Maria degli Angeli, Assisi, Perugia.

Phone number: +39 075 8041201

Mobile: +39 3494644544
Send an e-mail to Bed and breakfast Raffiori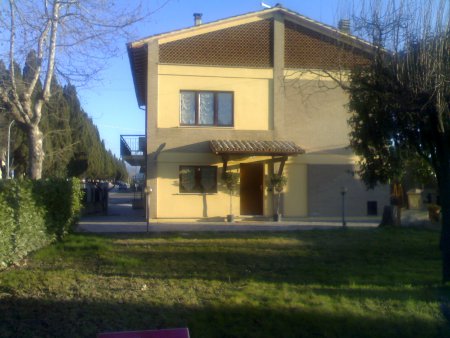 Description:
Hello I am Raffaella, one who will open the doors of her house and your host to your relaxed and happy stay in Umbria.

The B & B is located a short distance from Assisi, the railway station, bus stop, airport, major city centers and all that coming here would like you to visit.

The house was recently completely renovated (completion February 2011) provided ample parking, a large garden where, weather permitting, we will make our breakfast, a reception with bar, a breakfast room and three internal double bedrooms, each respectively with its own bathroom,
TV, wireless connection, heating / air conditioning and a view of Assisi.

It was the old house where I lived with my parents, who bought a new home, they decided to put it on sale, but I stayed there and I am dedicated to it. I had two dreams: do not see it fall apart and do not see it empty. As for my first dream I made alone, while the second one i need your help!



Send an e-mail to Bed and breakfast Raffiori


Didn't find what you are looking for? Try with other accomodations in Assisi: